Salaries in Australia are significantly higher in comparison with the United Arab Emirates (UAE) and India. This is due to a number of factors, such as a higher standard of living, as well as a more developed and diverse economy which offers a wider range of high-paying jobs.
In addition to a higher standard of living, there are several other factors that contribute to higher salaries in Australia compared to the UAE and India. These include:
A higher minimum wage: Australia has a higher minimum wage of $21.38 per hour, which helps to ensure that even low-skilled workers are paid well.

Stronger labor laws: Australia has stronger labor laws compared with the UAE and India, which protect your rights and help to ensure that you are paid fairly.

More developed economy: Australia's economy is more developed and diversified than those of the UAE and India, which means that there are more high-paying jobs available in a wider range of industries.

Higher productivity: Australia's workforce is generally considered to be more productive than those of the UAE and India, which means that employers are willing to pay more for your labor.
The Australian government's policy to attract skilled workers and entrepreneurs from overseas also contributes to the availability of a highly skilled and experienced workforce.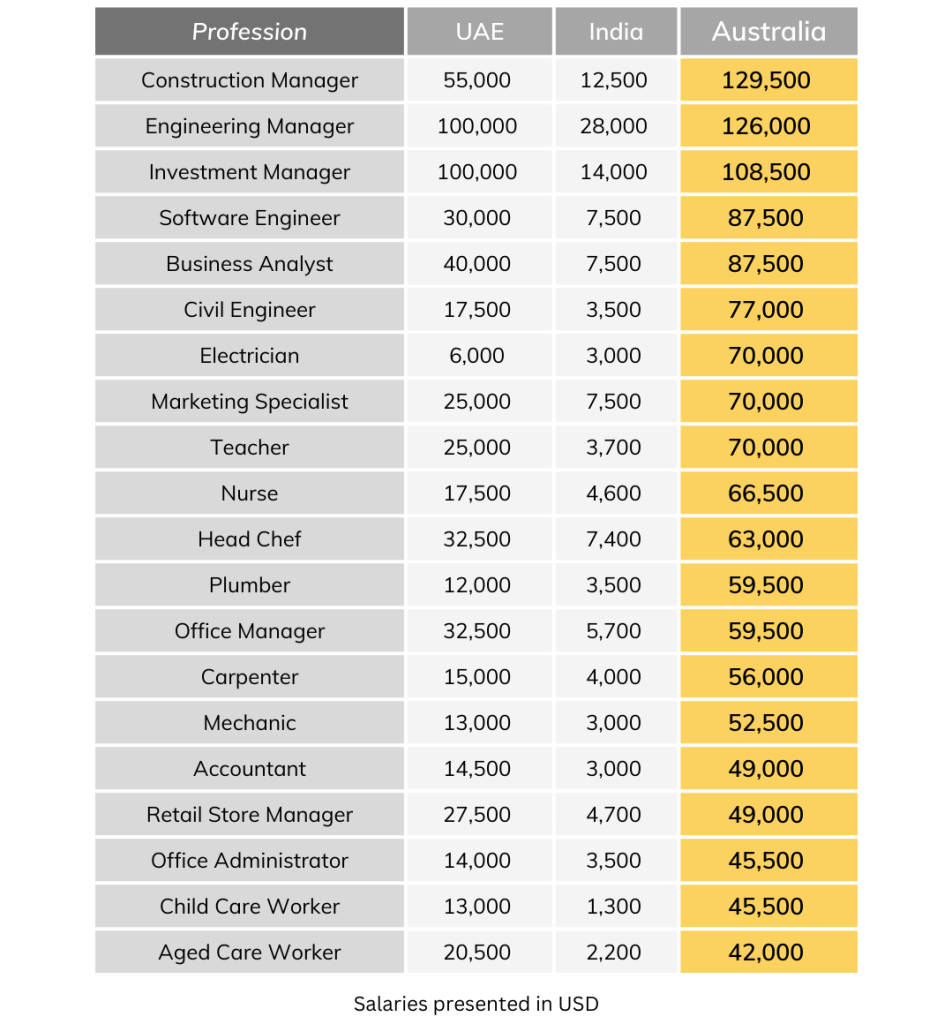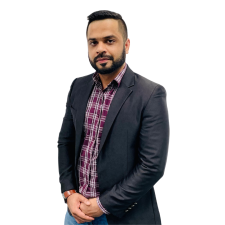 Check Your Eligibility Here!