Achievements
We strive to make your migration process easy, convenient and hassle-free!
PLSDCS, the exclusive partner of FBP International in GCC and MENA, has been mentioned in the major news outlets in GCC!
FBP and PLSDCS featured in Khaleej Times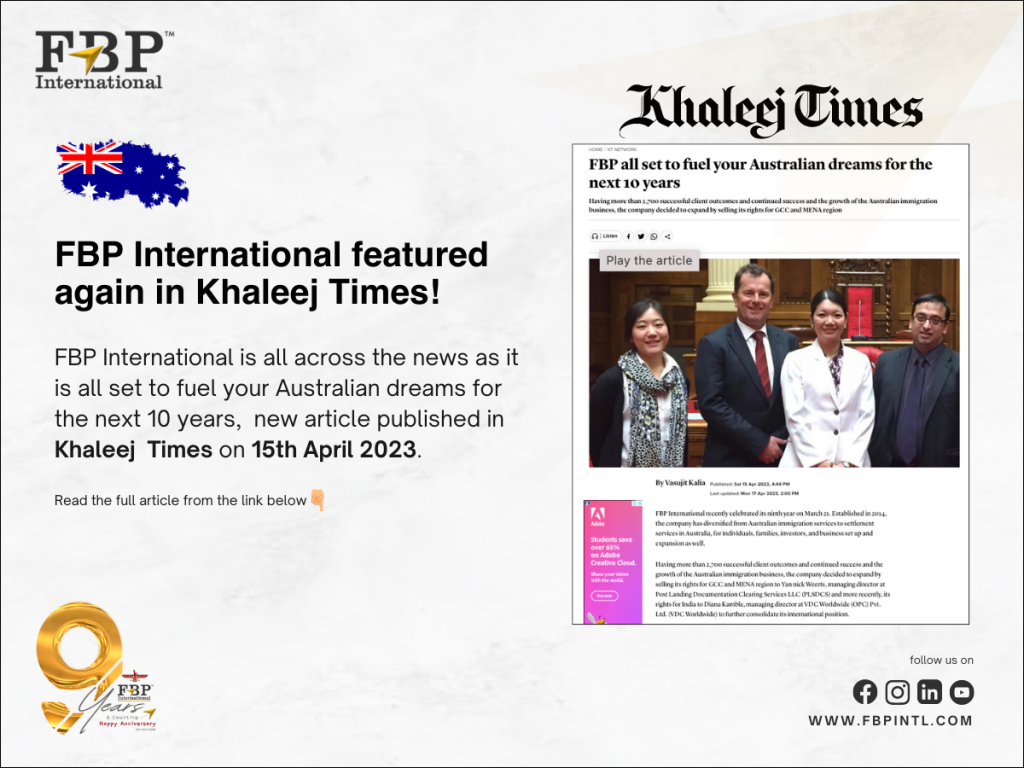 FBP International featured again in Khaleej Times!
FBP International is all across the news as we are all set to fuel your Australian dreams for the next 10 years, new articles published in Khaleej Times on 15th April 2023.
FBP and PLSDCS featured in Saudi Today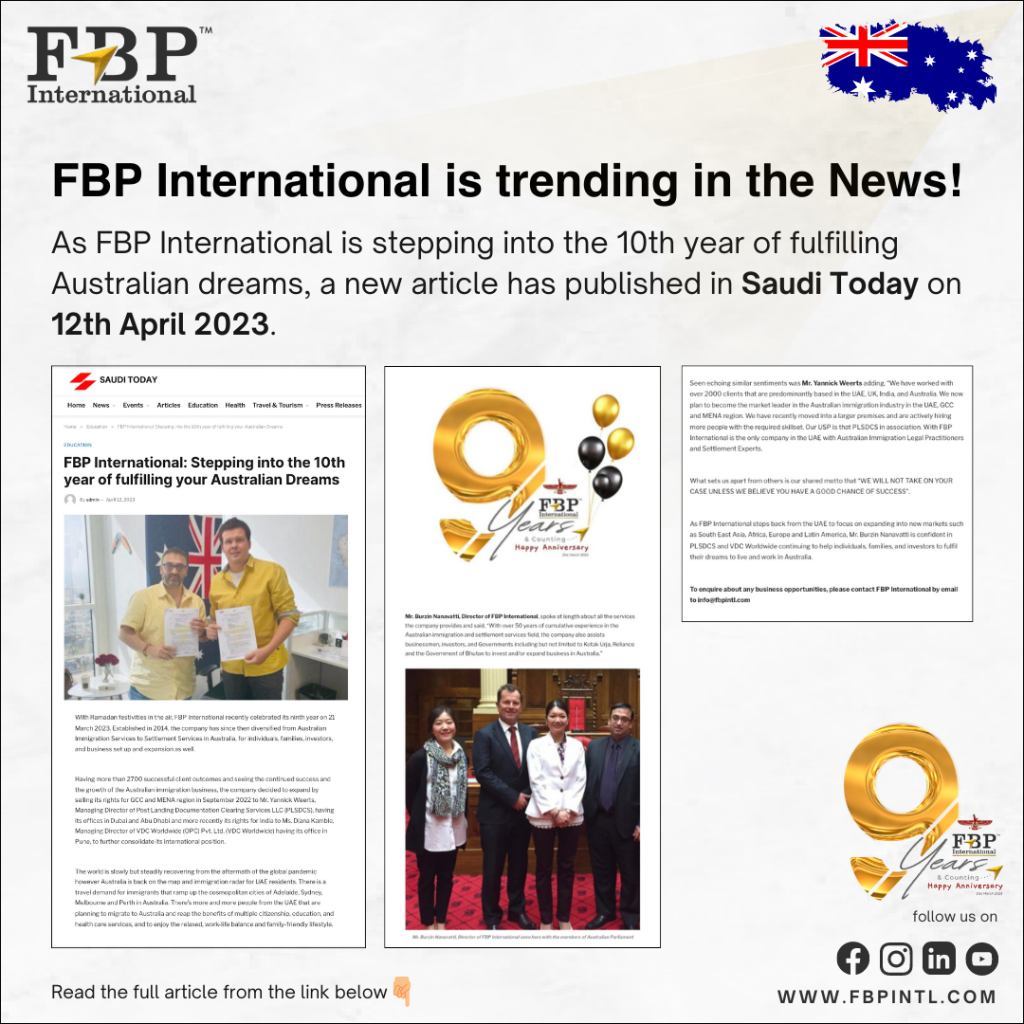 FBP International and PLSDCS trending in the news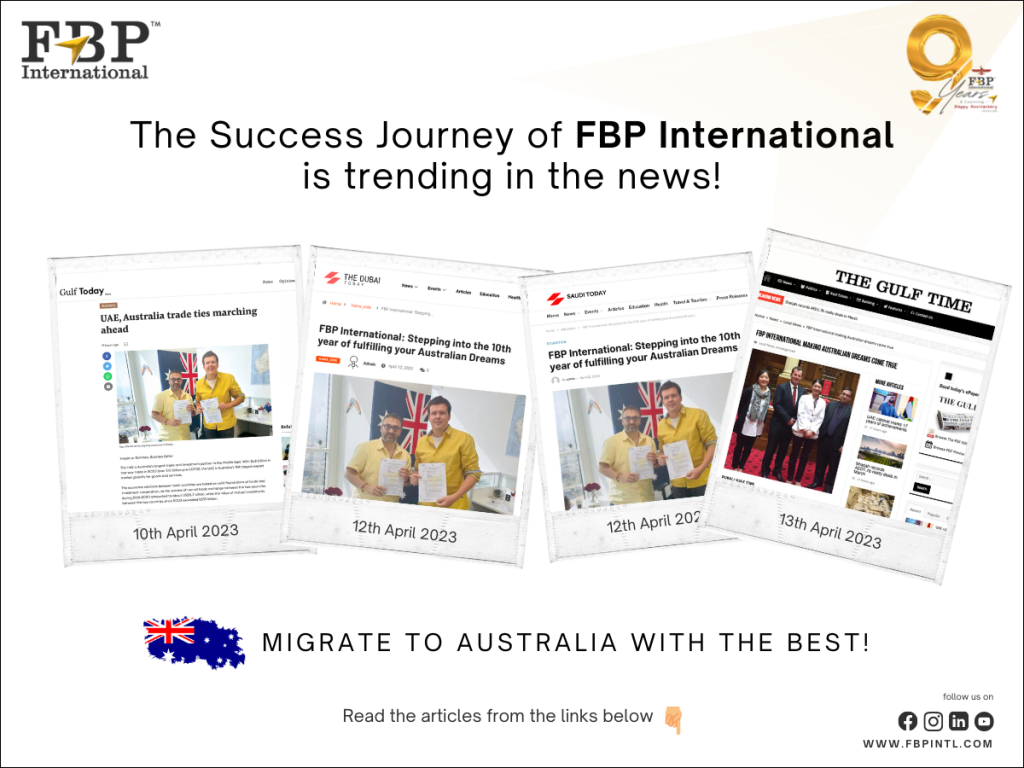 The success story continues to spread across the globe!
FBP International celebrates 9 years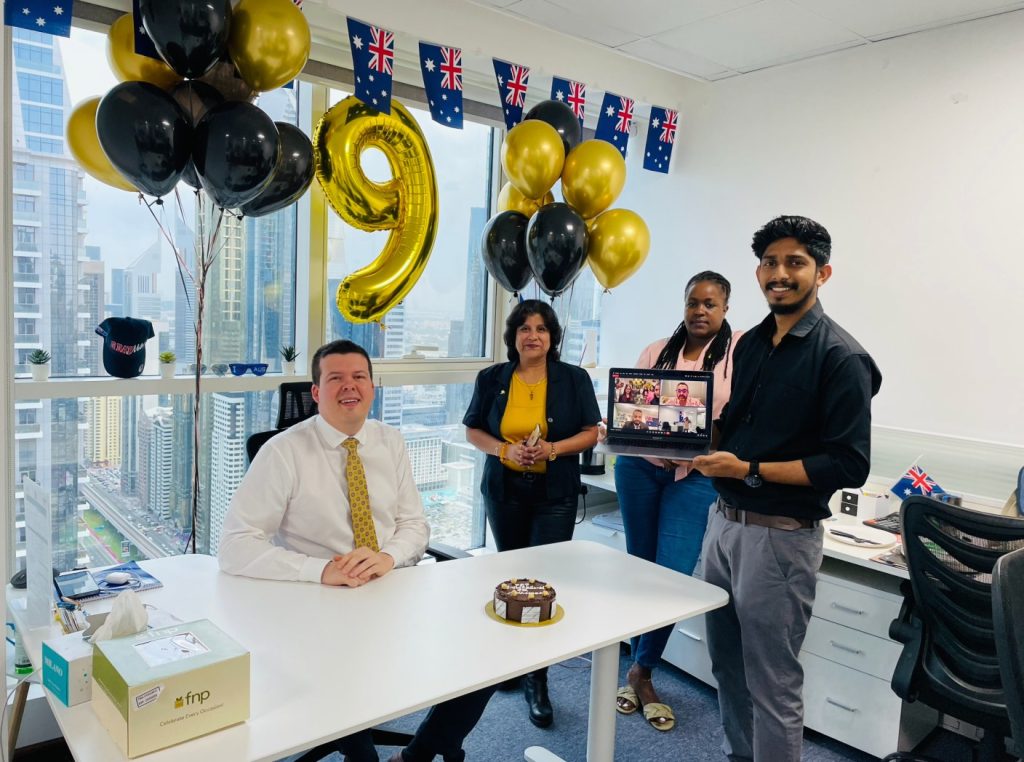 FBP International celebrated its 9th Anniversary on the 21st of March 2023! It has been an incredible journey thus far, and we are so grateful for each and every one of you who have supported us along the way.
PLSDCS: Your One-Stop Solution for Australian Migration.