Our License & partners
Post Landing Document Clearing Services (PLSDCS) is the master franchise of FBP International for Australian immigration – in the region of GCC & MENA, head quartered in UAE and offices in Dubai and Abu Dhabi. FBP International is Australian-owned and operated with an unparalleled network of local links and connections throughout the country and proud affiliation with the Australian Government authorities. PLSDCS is also associated with Qualifications Australia (QA), which helps in filling the gaps between your educational careers to either earn points during your migraiton processing or to get benefits in your career (promotions).
PLSDCS has partnered up with the organizations listed below that help in offering prime assistance in your migration process. Our partnering or licensing relationship with these organizations ensures that our valued customers receive the best possible service when you plan to move to Australia or get an Australian Qualification.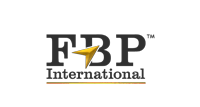 Australian Immigration & Settlement Experts
FBP International is an Australian-owned firm with proud affiliations with the Australian Government authorities. FBP is the only firm in the GCC region to have in-house Australian lawyers and legal advisors that specialise in Australian immigration law.
Australian Qualifications
Qualifications Australia is an Australian based firm comprising of legal experts. QA is committed to filling your professional and educational gaps guaranteeing a better future. The company aligns your current work and life experiences to as Australian certification through the Australian Qualifications Framework.