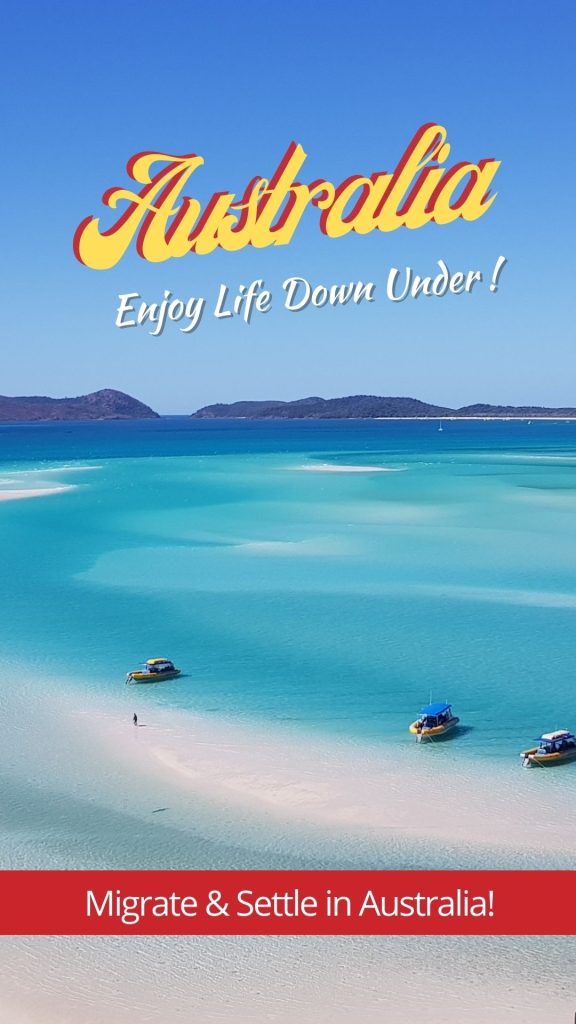 Australia has a multi-cultural diversity with a strong and stable democracy making it one of the most sought-after destinations in the world. As one of the world's most highly urbanized countries, Australia also offers potential expats an excellent quality of life and an abundance of opportunities. The country has grown to be extremely popular for migrants all over the world, with a constantly increasing demand for workforce, Australia promises opportunities for all individuals looking for work. The country is an ideal location for anyone who wants a better lifestyle. Australia's secure and favourable conditions for families attracts you to migrate and settle in the country! Australia has it all from scenic beauty to financial security.
So, If you are thinking of migrating to Australia, look no further!
The journey to the 'Land Down Under' is as promising as it seems. Migration to the Sunburnt country started 80,000 years ago with the arrival of indigenous Australian aboriginal ancestors and the process hasn't slowed down since.
Culture
Australian culture is unique and diverse. It's a mix of the traditional culture of the Aboriginal people, the culture of the British settlers, and the cultures of the many immigrants who have made Australia their home.
Some of the most distinctive elements of Australian culture include the laid-back lifestyle, the love of the outdoors, the appreciation for good food and wine, and the emphasis on mateship and camaraderie.
Hospitality
Australia is renowned for its high standards of hospitality. From its welcoming people to its vibrant culture and thrilling attractions, Australia has plenty to offer to travelers and migrants alike. The country has a well-developed tourism industry and its citizens are known for their friendly and helpful nature.
The hospitality industry in Australia is well-developed, with many hotels, resorts, and restaurants offering high-quality services to guests. This includes a range of accommodation options, such as luxury resorts, budget hotels, and even campgrounds. Hotels and resorts also offer activities and services to make guests' stay more enjoyable.
Moreover, Australia also has a booming food and beverage industry, with a range of high-end restaurants, cafes, and bars. There are also plenty of street food stalls and smaller eateries that cater to the needs of tourists and locals alike.
Here are some interesting facts that are unique to Australia:
The Australian Alps get more snow than the Swiss Alps
90% of Australians live on the coast
Tasmania has the cleanest air in the world
The Great Barrier Reef is the largest eco-system in the world
80% of the animals are unique to Australia
2.5 km of Uluru is underground