Why you need to choose Post Landing Services(PLS)!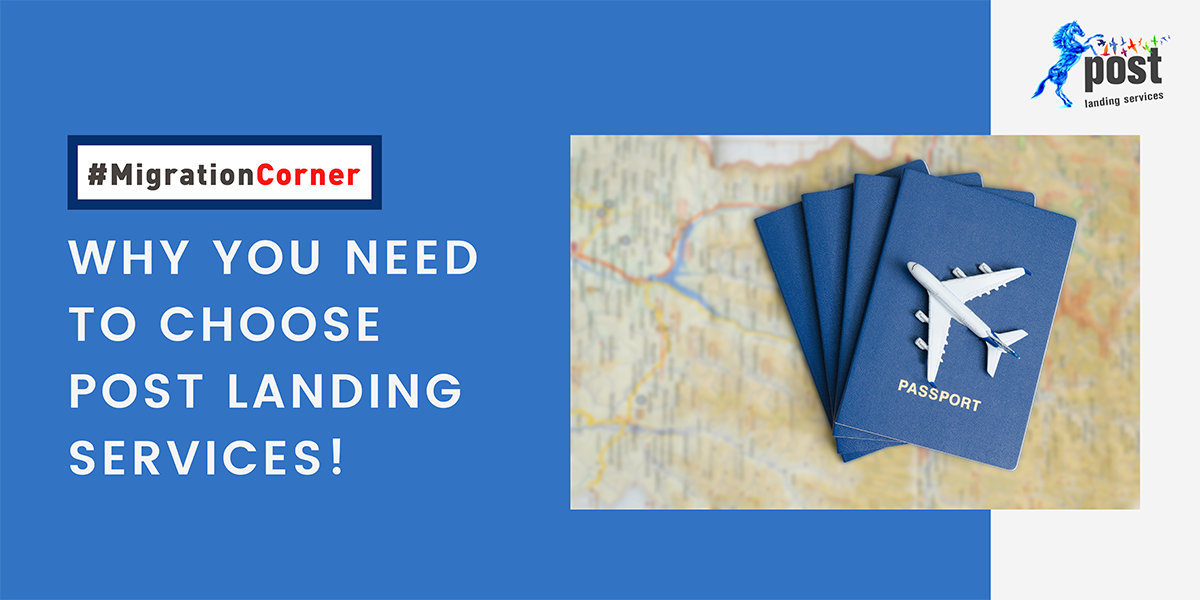 Since moving abroad involves such a large expenditure, it necessitates careful consideration. Before determining who will oversee your migration documentation, you should think about a variety of essential factors.
First and foremost, you must choose an appropriate country for yourself. This is to make sure you understand why you're travelling abroad, especially if it's to obtain your permanent residency.
Secondly, For these huge life changes, everyone must be ahead! Choosing the finest immigration documentation agent should be your major concern.
A qualified immigration documentation agent is one who is a professional and familiar with all the paperwork associated with the legalities of migrating. They should be able to provide you with all the information on the best way to handle your paperwork when migrating to another country.
And finally, you must be aware about all your requirements while moving forward with them. Choosing a good adviser can make the entire visa application process run more smoothly.
PLS is exclusively associated with FBP International for Australian Migration as well as BeCanadians for Migration to Canada, a group of well-known professionals with extensive knowledge and a high success rate in the immigration field.
We place a high value on your application and want to make the procedure as simple as possible for you and your family. As our clients you will no longer have to worry about the hassles of paperwork and filing. We ensure that your application will be handled completely and in a manner that is not only simple but also convenient for you!
The immigration system is complicated and ever-changing. It is quite tough for anyone to go through the process because it entails numerous processes and paperwork that can only be handled by a knowledgeable and trustworthy documentation clearing service provider.
At PLS, we handle all these concerns by ensuring we:
Make the immigration procedure easier for our customers.
Deliver high-quality immigration consultation.
Analyse client documents with diligence.
Securely file client applications and provide ongoing support throughout the immigration process
Our experienced staff at PLS works hard to make the documentation process as simple as possible so that you can move quickly! Our clients are assisted through direct interaction till the process is completed.
We believe in committing to our clients only when we are confident that they have a Significant Chance of Success!
Our top priority is to provide excellent service and to efficiently fulfill our clients' needs and to develop a trustworthy relationship, we believe in creating an environment of complete transparency.
PLS has strategically worked with the organizations listed below to provide you with the best possible migration help.
Our partnership or license agreement with these businesses ensures that you, the valued customer, get the finest assistance possible while planning your move to Australia or Canada.
FBP International – A firm that specializes in Australian immigration and settlement.
FBP International is a proudly Australian-owned company with strong ties to the Australian government and is the only firm in the GCC region with in-house Australian immigration lawyers and legal consultants.
BeCanadians– A Canadian Immigration Lawyers and Regulated Canadian Immigration Consultants (RCICs) owned and run organization with an international presence. The firm specializes in providing immigration advice and counselling on a variety of visas and complicated immigration difficulties.
Qualifications Australia – A legal consulting firm based in Australia. QA is dedicated to bridging your professional and educational gaps, ensuring a brighter future for you. Through the Australian Qualifications Framework, the company links your present work and life experiences with Australian certification.
Borders in Australia and Canada are both open! Start your application with us today by scheduling a FREE one-on-one consultation with one of our specialists. Take the first step toward realizing your dream!
Please be aware that only serious clients will be considered!