How Australia Ensures Financial Security?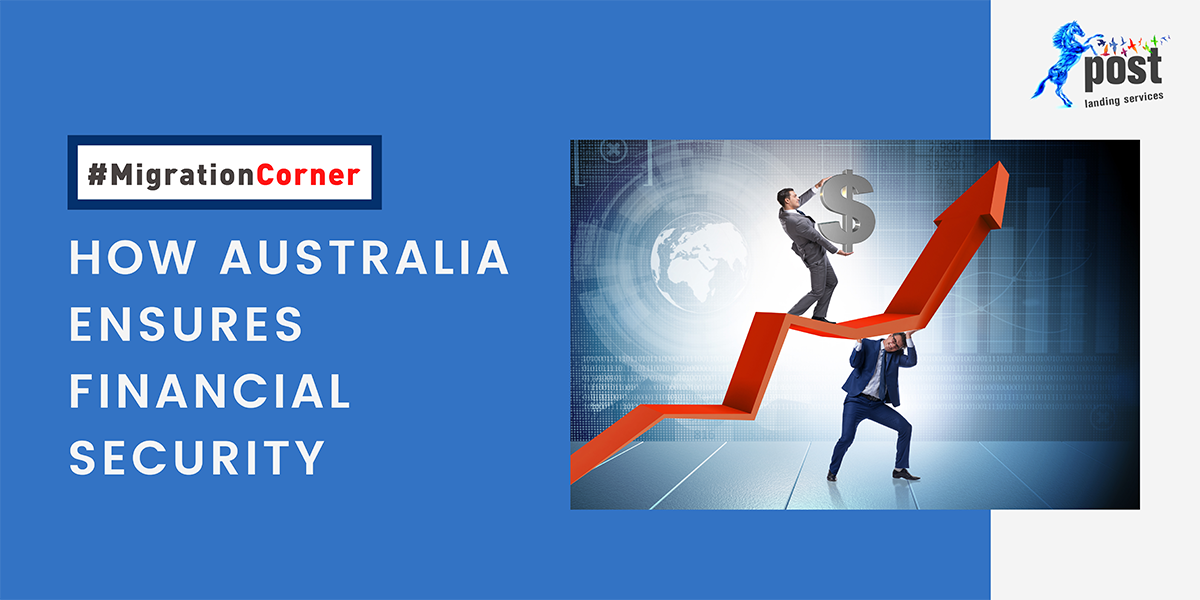 Australia's economy is a well-developed mixed economy. Australia had the 12th-largest nominal GDP (Gross Domestic Product) in 2021 and was the 25th-largest commodities exporter and 20th-largest goods importer in the world! With the March 2017 financial quarter, Australia set a record for the longest period of uninterrupted GDP growth in the developed world.
Australia is one of the wealthiest countries in Asia–Pacific, with more than two decades of economic boom.
In financial and insurance services, technologies, and high-value-added manufactured items, Australia is internationally competitive. Agriculture and mining are key export industries. FTAs with the United States, China, Japan, South Korea, and the Association of Southeast Asian Nations are among Australia's 15 free-trade agreements.
Equivalent agreements are currently being negotiated with the European Union and are highly susceptible to developing with the United Kingdom now that it has exited the EU.
Agriculture – Cereals, meat, sugar, dairy products, and fruit are all key exports from Australia. Large, specialized, owner-operated landholdings are capital-intensive, export-oriented, and tightly intertwined through the operations of producers' associations and government bodies.
Sugarcane farming is prevalent in Queensland's coastal districts, New South Wales' northern coastal plains, and North-western Western Australia. From planting to harvesting to milling, production activities are exceedingly sophisticated, thanks to efficient mechanization. Australia's second-largest crop export is sugar.
Cotton (the second most valued commodity after wheat), rice, tobacco, temperate and tropical fruits, and a variety of other crops demonstrate the vast range of agricultural operations. Winemaking for both local and international markets is practiced in every state, but it is most prevalent in the southern parts of the country.
Forestry and Fishing – Prawns, rock lobsters, abalone, tuna and other fin fish, scallops, and edible and pearl oysters are the most valued exports (mainly to Japan and other eastern Asian countries). Bream, cod, flathead, mackerel, perch, whiting, and Australian salmon are among the other notable species caught. Locally, as well as to Asian, European, and North American markets.
Power and Resources- Wind energy is inexpensive and has a lot of potential. Other obvious alternative power sources in Australia are solar and tidal energy. Popular demand and political will have long been in shorter supply than technological know-how and natural advantages in each case, and renewable energy supplies have historically contributed.
The Australian government has aided the transition to cleaner energy by investing in new technology and large-scale renewable energy projects, such as the construction of new wind farms and solar power plants.
Energy- Western Australia (iron ore, nickel, bauxite, diamonds, gold, mineral sands, zinc, and silver), Queensland (bauxite, bituminous [black] coal, lead, mineral sands, zinc, and silver), New South Wales (bituminous coal, lead, zinc, silver, and mineral sands), and Victoria (bituminous coal, lead, zinc, silver, and mineral sands) have the most economically significant mineral reserves (lignite and offshore oil and natural gas).
Trade- Since the early nineteenth century, international trade has been critical to Australia's development, and the export-import balance has had a direct impact on regional economies and national living standards.
By maintaining the strength of Australian-US links and by growing economic ties with numerous industrializing Asian neighbours', most notably China, which had become Australia's largest trading partner by the first decade of the twenty-first century.
Australia's economy is designed to expand and maintain overall development. Migrating to Australia can provide you and your family with a safe and secure future!