Benefits of Migrating to Canada with your Family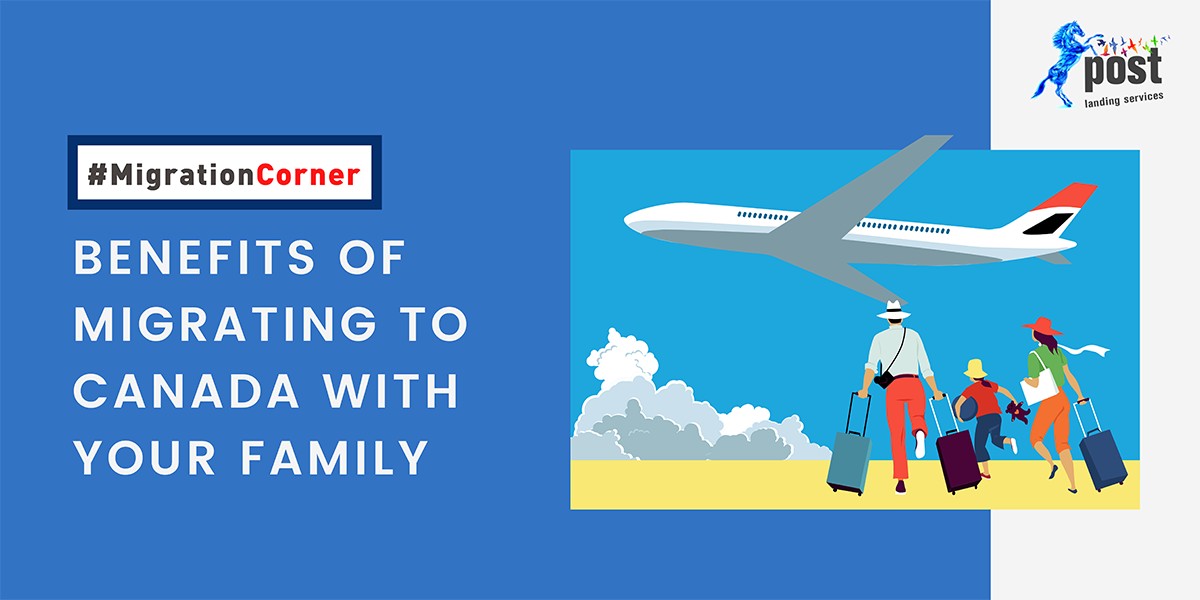 Moving to a different country with your children can be a daunting experience. However, when the country you're moving to provides the best education, career opportunities, and overall quality of life for children, it seems more exciting than frightening. This is true when relocating to Canada with your family.
Continue reading to learn how to do it and why Canada is a fantastic place to bring your family!
EDUCATION- Many parents want to do everything possible to ensure that their children have a successful future. Their education is the foundation for a bright future, a nice job, and a happy existence.
One of the most appealing reasons to immigrate to Canada with your children is that Canada ranks first in the world in terms of the percentage of its people with a postsecondary education degree.
Your children will grow up in a culture that prioritizes education, financing them all the way through secondary school and encouraging them to continue their education at one of their world-class, globally acknowledged universities.
HEALTHCARE – Citizens of Canada have access to something that is unique in many other regions of the world: free health care. If you become a permanent resident of Canada, you may rest assured that your children's health will be taken care of.
Although it does not cover everything under the sun, it does cover a wide range of items, including over the counter and prescription medications for residents under the age of . Depending on the province, there is normally a three-month waiting period for this healthcare, so make sure it is one of the first things you apply for after acquiring permanent residence in Canada.
MATERNITY FOR MOMS AND DADS! – If you become pregnant after acquiring permanent residency in Canada and are employed in Canada, you are entitled to 15 weeks of maternity leave.
A total of 35 weeks of parental leave can be split between both parents following the birth of your child. As a Canadian resident, this is an added benefit that makes the pregnancy, birth, and postpartum journey much more enjoyable.
Support from your spouse and the ability to take joint parental leave make for an ideal setting in which to welcome and raise your new baby!
THE AGE OF DEPENDANCY IN CANADA HAS BEEN RAISED TO 21- Moving with older children who are still reliant on you has just become a lot easier. In Canada, the age of dependants has been raised to 21, making the transition easier because your children will not need to file a separate application for permanent residence.
JOB MARKET IN CANADA CAN PROVIDE FOR YOUR FAMILY – Canada is the world's second-largest country, but its population is just insufficient to sustain and grow the economy.
As a result, they have turned to immigration to address the scarcity of competent personnel. As a result, Canada has an internationally competitive hourly salary of $11 an hour and a vibrant economy, making it one of the world's most appealing work marketplaces. Because there is a labour shortage, you and the rest of your family will have more opportunities for employment.
QUALITY OF LIFE IN CANADA- Immigrating to Canada is the appropriate choice if you want to improve the quality of life for your children and family.
The country is alive with possibilities, thanks to a flourishing economy and the growth of numerous new areas in terms of technology and digital development.
With an immigrant population quickly approaching 30%, you won't have to worry about being accommodated by this lovely country. There is something for everyone with a diverse terrain that can range from a bustling city to a tranquil mountain or seashore depending on which province you are in.
What are you waiting for now that you know the benefits of relocating to Canada with your family? Sign up to have one of our certified immigration consultants assist you so you can get ahead of your migration plans!