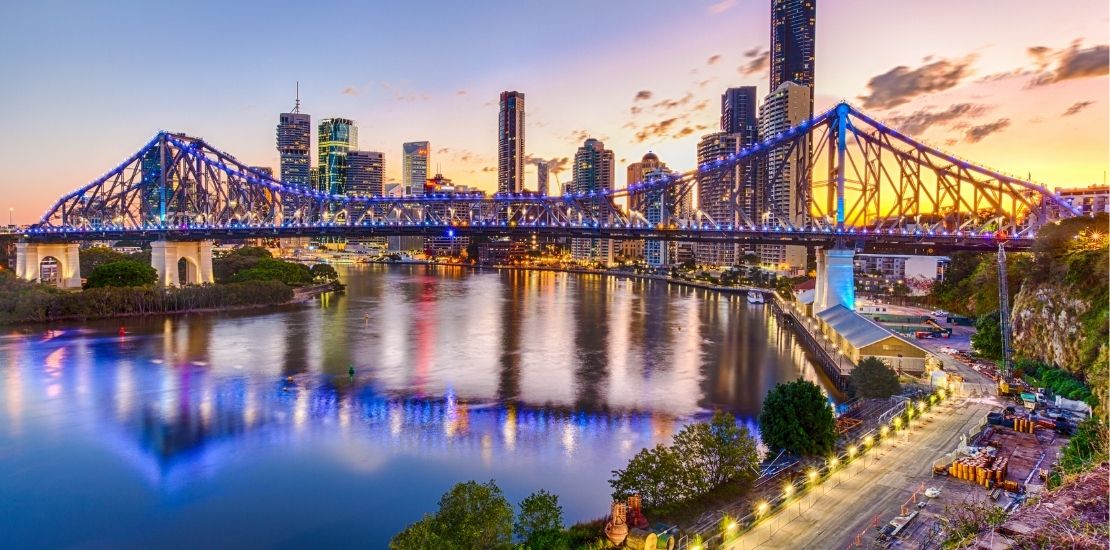 Migrating to Australia is becoming increasingly appealing to a growing number of people. Many people from Southeast Asia, the United Kingdom, and South Africa have pondered relocating to Australia for a variety of reasons, with many of them hearing from friends who have already relocated to the nation that it offers numerous chances.
As a developed country with a positive reputation for accepting migrants, a robust economy, numerous well-paid employment, a modern lifestyle, and a high standard of living, it is usually cited as one of the finest places to live in the world.
The following are only a few of the key reasons why individuals choose to relocate to Australia.
1) Free or Subsidised Health Care From Some of the World's Best Hospitals
In Australia, the Medicare system gives access to a wide range of health care services, including free medical care in public hospitals and decreased prescription drug expenses. After enrolling in Medicare, some types of visitors, all Australian citizens, and all eligible Australian residents can use these services.
In Australia, Medicare covers the following for qualifying patients:
Treatment provided by health professionals such as specialists, doctors, optometrists, and, in some cases, other allied health practitioners such as dentists, at a reduced or no cost.
Public Medicare patients are entitled to free lodging and treatment in a public hospital.
75 percent of the Medicare Schedule price for operations and services for private patients in a private or public hospital.
2) Free or Subsidised Education
Primary, secondary, and tertiary education in Australia is either free or heavily subsidized. The Australian public education system has a good reputation for high-quality students and learning methodologies – it should be noted, however, that academic results are not the only factor that the Australian education system teaches, as it also emphasizes how students interact, learn, and participate in sports. In comparison to their equivalents in other regions of Asia, it is a more holistic system.
While English is the primary language of instruction in Australian schools, many schools also offer bilingual and other language programs.
3) The Weather and Climate
The moderate weather on most of Australia's East coast makes it an appealing migration location. The Australian east coast region has all four seasons, allowing visitors to enjoy the beautiful skies of summer and spring as well as the chill and crispness of winter and fall.
Due to its location in the Southern Hemisphere, however, the seasons are inverted, with winter occurring in July and August and summer occurring in December and January.
4) World's Most Liveable Cities
Every year, The Economist conducts a survey to determine the world's most livable cities. Several Australian cities have consistently ranked among the finest places to live in the world, according to various studies. Melbourne has been at the top of the rankings for several years, including winning for the seventh year in a row in 2017.
For stability, healthcare, culture and environment, education, and infrastructure, the Economist assigns a score of 100 to each city. Melbourne received a 97.5 total rating.
5) The Coffee Culture
Do you enjoy a good cup of coffee? If you do, Australia may be described as a coffee paradise.
Coffee is quite popular in Australia, and almost everyone drinks it. Coffee shops may be found in most major cities, grinding fresh beans for your caffeine fix. Migrants from nations with a comparable coffee culture will appreciate Australia even more.
6) The Food
Australia has a diverse range of cuisines, including Michelin-starred restaurants, quick food chains, cafes, and restaurants of all types. Because of the country's big migrant community, you may sample a wide range of cuisines, from real Vietnamese to Italian and Chinese cuisine, all prepared with the freshest ingredients sourced primarily from Australia.
Cooking shows on amateur television, such as My Kitchen Rules and Masterchef Australia, are popular and contribute to the country's food culture.
7) Pathway to Citizenship
Permanent residents can apply to become Australian citizens at any time. The fact that Australia recognizes dual citizenship and that children born to permanent residents in the country can seek for citizenship even if their parents do not yet qualify is a significant benefit for migrants relocating to the country.
8) The Economy and the Australian dollar
The Australian economy is strong, and as a result, the Australian dollar is regarded as one of the world's strongest and safest currencies. It is simple and inexpensive for migrants from most South East Asian countries to send money back to their home country.
While the minimum wage in Australia is as high as $17.70 per hour, it is only $AU14.66 per hour in the United Kingdom, $AU14.22 per hour in New Zealand, $AU14.98 per hour in France, $AU13.17 per hour in Germany, $AU10.45 to 13.81 per hour in Canada depending on the province, and $AU10.08 per hour in the United States.
This enables anyone with a job to afford housing and food, regardless of whether they work in a restaurant, a retail business, or as a freelancer.
As one of the most popular migration destinations in the Asia Pacific, many individuals and families opt to relocate to Australia in order to experience the Australian way of life, which is more relaxed, carefree, and comfortable.