Looking for work as an immigrant in Canada
September 20, 2021
Posted by:

admin

Category:

Canada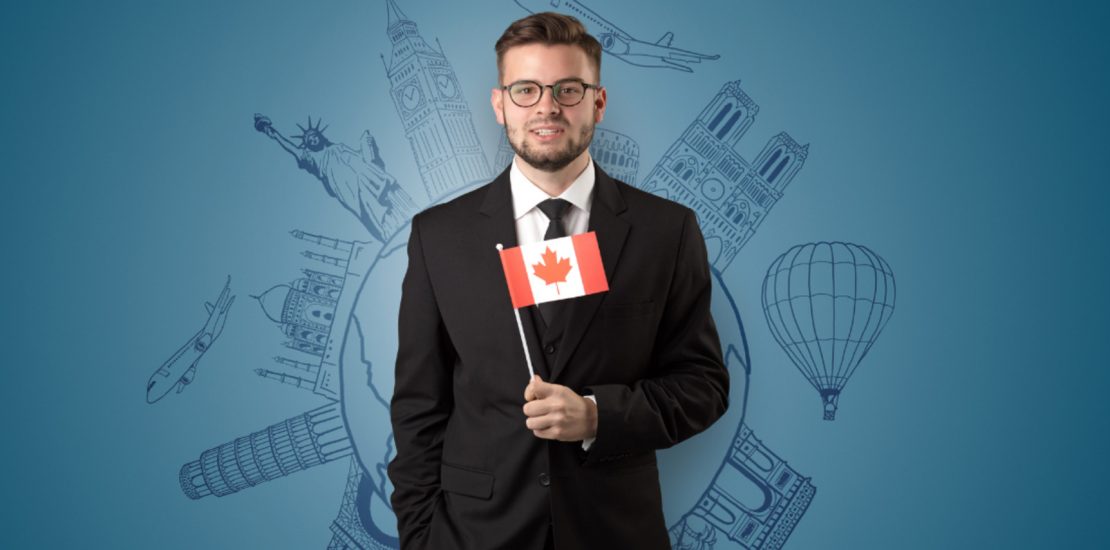 If you're drawn to beautiful landscapes, dynamic cities, and incredibly pleasant people then Canada might be calling your name. This incredible nation is the second largest country on this planet by land mass but only has a population relatively smaller than that of California!
So, if you're looking for a new home, one of Canada's many cities or even rural provinces might be the perfect fit, especially because it's often easier to immigrate to than the United States.
Canada has a reputation for being a very hospitable country.
Canada has welcomed tens of thousands of refugees and opened its doors to skilled migrants from all over the world under the current administration of Justin Trudeau.
Canada now accepts around 300,000 immigrants every year, with intentions to welcome over a million migrants in the next three years.
All of this means that if you've been considering relocating to Canada, now is the best moment to do so.
Here's a list of things you need to be on top of before making your move to Canada:
Your Entry into Canada

Long Term Stay – There are several ways to either come to Canada on a permanent basis or receive a work permit to work in the country temporarily. Express Entry (when you immigrate as a skilled worker), the Provincial Nominee Program (when you are nominated by a specific province), and many other immigration alternatives are available for long-term.
Short Term Stay – In this case, you should apply for a work permit. There are two types of work permits: Open work permits that allow you to work for any employer and Employer-specific work permits that are specific to a single employer and length of time.

Stay Updated with Migration Regulations
Before making any arrangements to relocate, you should examine the immigration regulations and work permit restrictions of the nation where your passport was issued. Remember to allow plenty of time for these documents to be processed.
Pick the right industry
It's essential, as with any job search, to consider the industry or field in which you'd like to work. Whether you're an established expert in your industry, seeking a career change, or just getting started, you'll want to focus your search on the areas and industries that interest you the most. Keep in mind that being a professional in specific sectors may necessitate prior experience or specific talents.
Be Aware of the Prominent Languages
While we all know that English is the official language of Canada, you might be surprised to learn that the country is bilingual. Both English and French are regarded official languages and have the same status. That isn't to say that everyone you meet on the street speaks both languages fluently! But it does mean that if you're good at either (or both!), you'll be ahead of the game and have a better chance of landing a job in your chosen field.
Research about the different Cities
While Canada has a lot of booming metropolises, it also has several areas that are extremely rural. While job listings are unlikely to be found in the far north of the country, you should consider where you wish to live.
Because the country is so large, it's crucial to evaluate where you wish to reside, as this will help you narrow down your employment search significantly.
It's time to start exploring what you want to accomplish and where you want to go now that you know what you want to do. Prepare your application materials before you begin your search, and then go seeking!
Make Your Resume Stand out
Because resume formats, styles, and content differ by culture, it's critical that you personalize your CV to your new audience—Canadians! Rather than stating your responsibilities, they prefer to see your accomplishments highlighted.
Start Networking
When looking for work in a foreign country, it can feel like you're shouting into the void—you put out dozens, if not hundreds, of applications online and seldom hear back.
This is quite natural, but the best way to overcome this is to make connections with people, family, friends of friends, or anybody else you know who lives in the area and could be able to put you in touch with a potential job.
Arrange for informative interviews with people in your profession to get guidance on their job goal. Build relationships with as many people as possible to increase your chances of landing a new job.

Moving 2 Canada

:

This website has been designed exclusively for foreign workers and newcomers to Canada!

Indeed Canada

:

like versions of this site in other countries, is a good place to start looking for jobs in almost any industry.

WOWJobs

:

This site is very equivalent to Indeed, but it is only available in Canada

!
Looking for work in Canada and preparing to relocate to a new country while living abroad can be a daunting task. But thankfully, there are numerous resources available to assist you along the way.
So, if you've been thinking about embarking on a new adventure, now might be the time to do so.