BREAKING NEWS: Ban on International travel will be lifted in November in Australia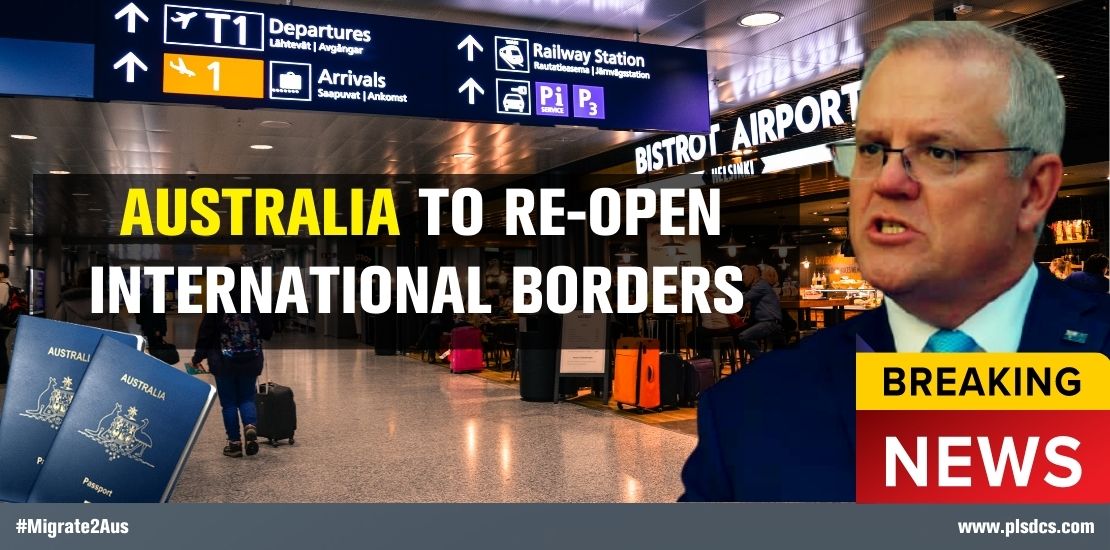 Australian Prime Minister Scott Morrison announced on Friday that an 18-month ban on Australians traveling abroad will be lifted beginning next month, easing one of the most stringent COVID-19 restrictions in the world!
Australia is speeding towards reopening its international borders, with Prime Minister Scott Morrison declaring on Friday that travel restrictions will be eliminated in November, a month in advance of the original plan.
The change will allow states with an 80 percent vaccination rate to accept immunized international visitors, while Australians will be allowed to travel anywhere in the world without limitations. In September, Tourism Minister Dan Tehan stated that the new restrictions would be in place by Christmas at the latest.
"It's time to give Australians their lives back. We've saved lives," Morrison said during a televised media conference. "We've saved livelihoods, but we must work together to ensure that Australians can reclaim the lives that they once had in this country."
The state of New South Wales is expected to be the first to welcome the return of international flights, with the state reaching the 80 percent vaccination mark in late October; Victoria is on track to reach the same mark by mid-November.Queensland and Western Australia will reach an 80 percent vaccination rate in the first weeks of December. South Australia is expected to have completed 80 percent of its vaccinations by December 3.
The present limits on the number of people who can enter Australia will be relaxed and returning vaccinated Aussies will only have to stay at home for seven days. In addition, the country's Therapeutic Goods Administration has recommended that Sinovac and Covishield be recognized vaccinations, reversing the government's previous position. China's Sinovac and India's COVID Shield, as well as Novavax and Johnson & Johnson's US single shot, are also expected to be approved.
The resumption of international travel will be accompanied by the introduction of an internationally recognized 'vaccination passport,' available in both digital and paper formats, which will be linked to a global QR code system to indicate vaccination status.
The border will reopen sooner than expected and Qantas had been selling international tickets for the middle of December, assuming that border restrictions would remain in place until then. The airline announced on Friday that it would move the resumption of flights from Sydney to London and Los Angeles to November 14.
Later, travel restrictions for international students, skilled migrants, and tourists would be relaxed. Mr. Morrison stated that for some of those groups, this could happen next year, if not sooner.
This shift is expected to result in increased of flights to and from Australia before Christmas, allowing thousands of stranded Australians to return home to their families.
Now is also an excellent time to plan for moving forward with your migration plans, as restrictions are easing faster than expected.
For more information regarding migrating to Australia get in touch with us.